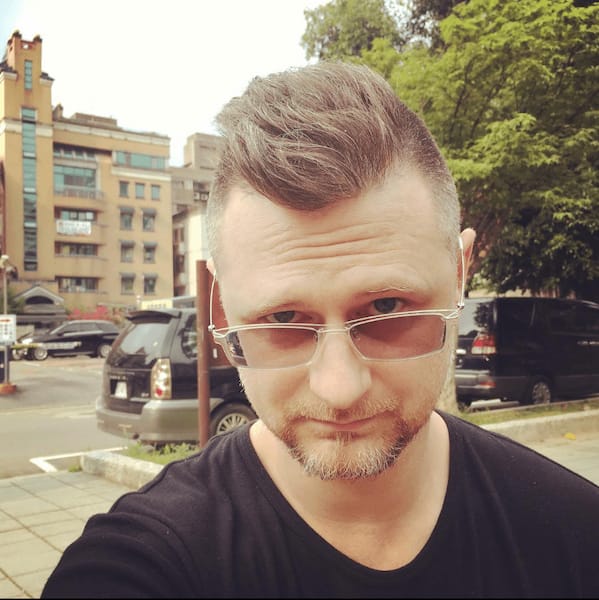 My name is Robert, and I'm a graphic designer from Canada.
I build sleek, unique, and timeless brand identities.
Since 2003, I've been helping entrepreneurs around the world become more distinct and memorable. From brand strategy to identity design, my clients enjoy a straightforward process with zero headaches and the delivery of well-organized brand assets.
Influence Your Brand Perception
While it's impossible to control how people see you, you can influence their perception through your style, words, and actions.
Using the right colours, fonts, messaging, and behaviour consistently can help you attract your ideal clients.
On the flip side, veering "off-brand" will only confuse your audience and weaken their impression of you.
→ Make them notice and remember you.
→ Incite positive emotions and associations.
→ Prove you are the perfect choice for them.
Effective branding can help your business keep higher prices, thrive in a recession, build loyalty, and grow your customer base.
All of this starts with brand strategy.
Brand strategy doesn't have to be scary or take forever. It just means figuring out how to present yourself to your market so you can become the preferred choice.
This is what I've been doing for over 20 years — helping entrepreneurs discover, strategize, and develop their brand from scratch.
Whether you just need a logo or a full brand identity 👉 Let's chat.
More about this friendly Canadian…
Nothing scoobies my doobie more than distilling the whole idea of an organization down into a tidy visual mark.
I fell in love with logos during my grade school doodling days. Years later, taking Graphic Design and Communication Arts courses, my eyes were opened to the commercial design industry. Since then, design has continued to be a huge part of my life at every turn.
I have worked in ad agencies, corporate offices, design studios, and young startups, and have helped countless entrepreneurs with 1-on-1 coaching and freelance work.
While in Taiwan for 18 years, I created a loving family of four (plus our little furball dog). We are now back in Canada to start a new chapter.
How do my clients feel?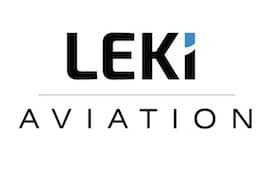 "We at Leki Aviation used Robert's services for 12 months to develop our new logo and develop and implement a new marketing material format.
Robert was instrumental in ensuring that we delivered on time, on budget and to the great satisfaction of our management.
Our global sales team takes great pleasure in using the new marketing material and we have received wide recognition and compliments for our new logo."
Director of Business Development, Leki Aviation Pte Ltd
➔ See what I did for Leki Aviation
"Robert was very easy to work with from the proposal phase through the transfer of my final logo files. He worked to thoroughly understand the brand, its competition, and its target demographic so he could develop the perfect logo. He was very timely and flexible which I appreciated; and helped me better understand the branding aspects of my logo.
I chose one of the first designs he sent me, which is a testament to his skills. I love the logo, font, and colors I ended up with; Robert really listened to what I was looking for and developed something perfectly suited to my needs."
Kate Okolita, Founder of Lupa
"I selected Robert because of his crisp, modern, minimalist design skills.
Robert was terrific at capturing the essence of the brand that we are trying to build in our logo, colors and related brand elements. I appreciated his flexibility and willingness to adapt to my schedule and other constraints while maintaining a high level of quality, well-conceived design output.
Robert's designs are strong and will be lasting enough to carry us into future re-designs of web sites, product literature and other brand extensions."
Brian Dooner, Founder and CEO of Colibro Publishing & Media
➔ See what I did for Colibro (formerly iVVi)
"Robert was highly recommended to us by a mutual friend who had nothing but praise for his work. We needed someone with UX experience that could help us design an app that was intuitive and easy to use for the consumer. Robert understood our needs right away by asking insightful questions and pointing out problems that we didn't even think of.
Robert was always very easy to reach and communicated back quickly whenever we had questions or problems. His work was always on time. Most importantly Robert's designs were beautifully done — clean, simple, and intuitive. He really puts himself in the shoes of the user and aims to create designs that are easy to understand, but are still aesthetically beautiful.
We would work with Robert again in a heartbeat!"
Shelley Lin, Director of Business Development at Totokan
"When I started working with Robert, he asked many questions to understand my business. He considered my strategy, approach, and audience. He came up with many ideas and examples that eventually led to the final solution. He explained the meanings of the imagery, fonts, and colors, while presenting them all in context. Also, no decisions were made without my feedback. I was amazed, and felt like I had a person who was really trying to build me an amazing brand!
The final result for my Laxlee Sports brand identity was great. It was clean and graphically appealing. Now that I have a brand image, favicon, and options for different background colors, my business is more marketable and more credible.
In my time working with Robert, we had great dialogues via Google Talk and email. The whole project was a great experience."
Allen Higbee, Founder and CEO of Laxlee Sports
➔ See what I did for Laxlee Sports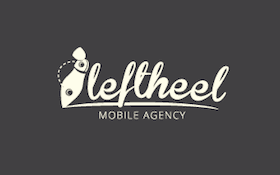 "We hired Robert to help us design a mobile application for a particular client that had a corporate identity but no mobile identity. His design work was strong, professional and promptly delivered. His input to the creative process for both the UI and UX experience was very valuable to both us and the client.
He has an excellent ability to respect and respond to client feedback and iterate accordingly. We would absolutely work with Robert again and have recommended him to others."
Leftheel Mobile Agency